Naturopathic Medicine in Southwest Edmonton
What is Naturopathic Medicine?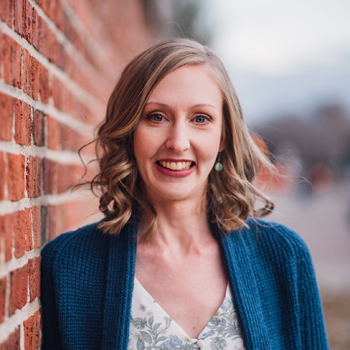 Naturopathic medicine aims to address the root cause and contributing factors to your health concerns. You are seen as a whole person, taking into account the physical, mental and emotional aspects of health.
Whether you have specific health concerns, bothersome symptoms or want to optimize your health, we work together to develop a strategy and treatment plan to improve your health.
The goal of our naturopathic doctor here at Thrive Chiropractic & Wellness Centre is to support you and help you feel heard and empowered to make changes for improved wellbeing.
Even if you're working with your family doctor, chiropractor, acupuncturist or other health practitioners, you can benefit from the additional perspective of a Naturopathic Doctor.
What Can Naturopathic Medicine Help Treat?
Dr. Candace has a special focus on women's health. She helps women who are struggling with their hormones, period-related problems and gynecological issues so there is less worry, greater understanding and connection to their body and feeling more like themselves again.
Dr. Candace's Focus:
PMS
Painful periods/cramping
Heavy or irregular periods
PCOS
Endometriosis, fibroids
Thyroid conditions
Perimenopausal/Menopausal symptoms
Cervical dysplasia
Vaginal infections
Urinary tract infections
She also helps those experiencing general concerns, such as digestive issues, fatigue, stress, anxiety, skin issues or sleep difficulties.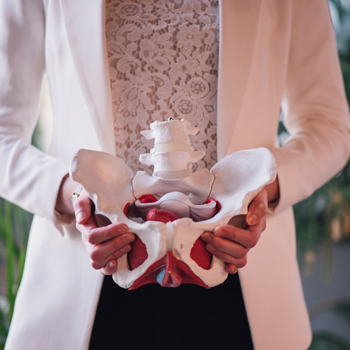 In addition to…
Comprehensive hormonal testing and food sensitivity testing
Treatment options such as herbs, nutrients, diet & lifestyle counselling
Dr. Candace also offers the following Naturopathic services:
$165 – 75 Minutes
$30 (PAP Test Fee – In Addition to Woman's Wellness Visit if Required)
Women's Wellness Visits are appointments tailored to addressing specific Women's Wellness concerns. These visits are designed to help you feel informed, empowered and confident when it comes to the "routine" aspects of women's care.
A Woman's Wellness Visit includes:
A head-to-toe physical exam
A PAP test, if needed and
Screening tests not included in a regular physical
Together Dr. Candace and you will look at different markers or clues from the body, discuss your health concerns, identify and address specific issues, and detect potential deficiencies!
These conversations will be handled so that you understand everything that is being discussed, allowing you to feel more confident and in control of your own wellbeing!
Simple nutrition or lifestyle recommendations may be discussed. To address a particular health concerns, an initial or follow-up appointment will be required, where a treatment plan can be provided.
$130 (Consultation and PAP Test)
$30 (Test Only – In Addition to Woman's Wellness Visit)
An empowered PAP test is a regular PAP test that is adapted to your pace, ease and comfort, giving you the option of inserting the speculum so it's at your pace and ease and the option of seeing your cervix. The PAP test can be incorporated into any other naturopathic medicine appointment with Dr. Candace or can be scheduled exclusively.
An Empowered PAP Test Includes:
A brief discussion of your pelvic health
A PAP test, including vaginal pH measurement
The opportunity to see your own cervix and take a picture, if desired
Option of vaginal swab
A follow up call with your PAP test results, no matter what the result
$225 – 90 Minutes (New Patients)
$165 – 60 Minutes (Existing Patients)
Holistic Pelvic Care™ is a gentle form of internal pelvic bodywork developed by Tami Kent, a women's health physical therapist. Just as other muscles of the body can become tightened, stressed and imbalanced from overwork, the muscles of the pelvic floor also become imbalanced from stress, illness or trauma.
Holistic Pelvic CareTM combines traditional physical medicine practices of addressing pelvic floor imbalance through gentle, intravaginal massage along with breathwork, education, visualization, lifestyle changes and body awareness exercises. These integrative techniques help create connection to this part of the body that we often disconnect from.
Specific concerns addressed by Holistic Pelvic Care™ include (but are not limited to):
Urinary leakage or incontinence Chronic bladder or vaginal infections
Uterine prolapse Pelvic pain
Painful sexual activity, intercourse or sexual dysfunction
Fertility support and pregnancy preparation
Healing after miscarriage, pregnancy loss or abortion
Postpartum concerns and recovery
Menstrual pain
Pelvic congestion, heaviness or instability
Pelvic muscle weakness Menopausal concerns History of pelvic trauma or abuse
What Are The Benefits?
Relief from painful symptoms Increased blood flow and sensation
Reduced tension and trigger points in pelvic muscles Increased strength in pelvic muscles
Improved sexual function
Feeling more relaxed and centred
A sense of connection to the rhythms and cycles of the female body Feeling empowered with pelvic knowledge and self-care
What to Expect
The first appointment is typically the longest and includes a medical history and discussion of your goals for treatment. We will also review female pelvic anatomy and muscles with a 3D model and will address any questions or concerns you may have.
We will start with basic external work and, if you are comfortable, we may move on to internal work. Internal work is manual therapy where your provider inserts a gloved, lubricated finger into the vaginal canal. A woman's pelvic muscles will be assessed for tone and strength as well as any areas of tension or trigger points. The assessment is followed by treatment using techniques such as gentle massage and trigger point release as well as breath work and visualization tools.
Follow-up appointments are typically shorter once the initial goals have been determined.
In addition to…
Cervical dysplasia (abnormal PAP) treatment, including escharotic treatment
Ready to Get Started?
Schedule an appointment today or book in a free 15 minute consultation.
BOOK AN APPOINTMENT »

---
Naturopathic Medicine | (780) 244-2441