Community Resources
Lactation Consultants
---
The Little Nursing Company
Website: www.littlenursingco.com
Email: littlenursingco@gmail.com
Instagram: @littlenursingco
Facebook: littlenursingco
Our services include supporting families who are struggling with breastfeeding, bottle feeding and infant sleep. We are both RNs and IBCLC's. We have extra training in assessing tongue function and can recommend oral exercises/suck training for infants who are struggling. Taking these extra training courses has been vital to our business as we see many infants with latch issues, little to no weight gain caused by a malfunctioning tongue. Of course, we know it's not all about the mouth when it comes to breast/bottle feeding. We've met so many skilled professionals, with a focus on infant care, who are helpful in different ways.
We frequently refer our babies to chiropractors, cranial sacral therapists, physiotherapists, dentists and Mychelle is a certified Holistic Sleep coach with a focus on normal infant sleep while incorporating normal breastfeeding behaviours.
Our background includes working in maternal/child healthcare in the hospital setting with doctors and midwives. Our passion is and has always been supporting mothers- whether they are laboring or feeding their babies!
We currently do in-home visits (yes we still are) with all the appropriate precautions as per AHS guidelines. We also offer phone and virtual consultations. We try our best to be available within 1-2 days of the booking for breastfeeding assistance as we realize how time sensitive breastfeeding issues are!!

Milkbud Lactation and Prenatal
Email: sheena@milkbudlactation.ca
Instagram: @milkbud.lactation.prenatal
Hi! I'm Sheena (aka Milkbud Lactation and Prenatal). I am a Registered Nurse and International Board-Certified Lactation Consultant (IBCLC) who offers infant feeding consultations and prenatal education. I have been an RN since 2010 and have dedicated my entire career thus far to Labour & Delivery. I love this area of nursing, and I love caring for moms and babies, but I have always been disheartened by the stress, judgment, and pressure placed on parents regarding infant feeding practices. I strive to empower new and expectant families with the realistic expectations, knowledge, skills, and strategies to help them achieve their infant feeding goals.
A one-on-one infant feeding consultation with me can be about any feeding issue: milk supply, sore nipples, latch, infant weight gain, starting solid foods, formula feeding, and so much more! After every consult, I offer ongoing support via email- consider me as your researcher, supporter, and cheerleader!
As for the prenatal realm, I currently offer classes on both breastfeeding and childbirth preparation, and have more classes planned for the future!
---
Doulas
---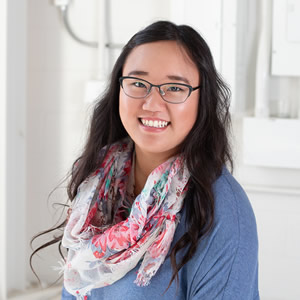 Karena Dang
Websites: www.bumpsuponatime.com & https://doulamatch.net/profile/25949/karena-dang
Phone Number: (780) 819-8831
Email: bumpsuponatime@gmail.com
Instagram: @bumpsuponatime
Facebook: bumpsuponatime
Karena is a Labour/Birth & Postpartum Doula, supporting families of all structures in Edmonton and all neighbouring counties.
As a Labour/Birth Doula, Karena helps prepare for the arrival of baby by teaching and demonstrating comfort measures for pregnancy and labour, clarifying birth preferences and possible labour interventions, coaching strategies to reduce stress during pregnancy and labour, and is present for the labour to support the birthing person for the arrival of baby!
As a Postpartum Doula, Karena offers daytime and overnight support to families who are in their postpartum year. Support includes help with feeding, sleep (both baby and family!), the healing of the birthing person, tidying of the home, entertaining older siblings, providing evidence-based information on any and all topics, lending an ear or shoulder to cry on, and more!
Additionally, Karena offers meal planning & prepping services, and newborn care workshops. Karena also has a Lending Library, allowing clients to borrow books on various pregnancy, labour/birth, postpartum, parenting, and childhood development topics.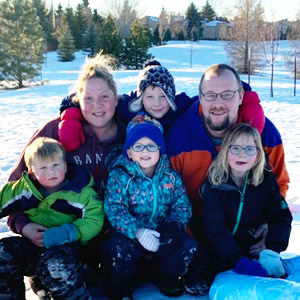 Witney Clark
Website: https://down2earthbirth-edmonton-doula.ca/
Instagram: @down2earthdoula
Hi all, I'm Whitney! On top of having 4 -amazing but exhausting- tiny humans of my own, ages 3-7, I am also a birth & postpartum doula, child birth educator, perinatal mental health peer support facilitator, and labour TENs machine rental distributor. When I'm not busy supporting other parents, I am working towards my dream to become a nurse. For the last, almost, 6 years it's been an amazing honour to be able to support so many new families as they proceed through the transition of parenthood …. some for the 5th time!!
So what's a doula anyway? A doula is a trained birth support professional who provides continuous support, (physical, emotional and informational) to a birther, and the partner before, during and shortly after birth to help a family have a more satisfying and emotionally safe birth experience. My approach to support is to encompass whole family wellness with a particular focus on mental health during pregnancy and during the postpartum period. The old adage says "It take a village to raise a child" but really it takes a village to nurture, support, educate and transform you to dig into your fullest potential!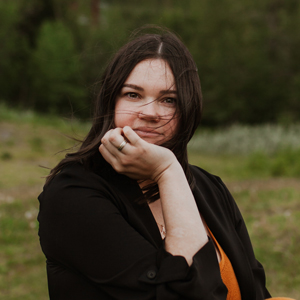 Amanda Sampson: Life & Loss Doula – The Vespering
Website: https://www.thevespering.com/
Instagram: @thevespering
Hi, I'm Amanda. I'm endlessly curious about how individuals move through life and specifically how we navigate transitions like death, change, and loss. I work with individuals and families moving through the following experiences:
medical/surgical
abortion
miscarriage, stillbirth, & infant loss
terminal illness & active dying
The Vespering was built around the idea of no one having to experience loss & change alone. Your emotional, physical, mental, and spiritual well-being are my priority. I believe that each person is their own best expert-our work will always be borne of how you want to feel. In addition to my work, I love spending time with my two kitties, strolling through old neighborhoods & supporting local businesses. My email & socials are always open for questions.
---
Pelvic Floor Physiotherapist
---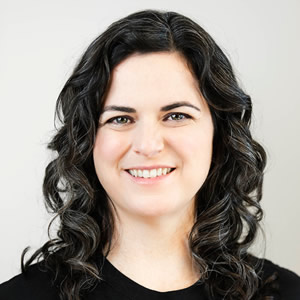 Keeley Smith BScPT – Registered Physical Therapist, Yoga Instructor; Zenith Wellness Co.
Website: www.zenithwellness.ca
Email: info@zenithwellness.ca
Keeley has been working as a physio for over 18 years. She loves being active and has enjoyed everything from swimming, rowing, dance and horseback riding to Cross Fit and Brazilian Jiu Jitsu. She is willing to try many new and different ways to move her body, while working around her kids' and husband's schedules! Keeley's own experience with lack of activity due to injuries and taking care of children has helped her understand the work and patience it takes to get back to feeling like yourself and doing what you used to do. Her exercise prescriptions, hands on work, and acupuncture techniques provide an efficient program to get you back to health.
---
Naturopaths
---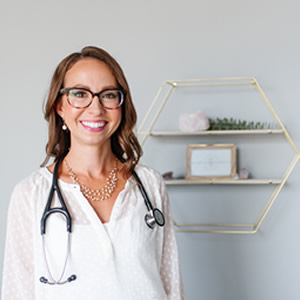 Dr. Mélanie Robinson, ND
Instagram: @drrobinson_nd
Facebook: Dr. Mélanie Robinson – Naturopathic Doctor
Dr. Mélanie Robinson is a licensed Naturopathic Doctor. She graduated from the Boucher Institute of Naturopathic Medicine where she was awarded the Clinical Excellence Award upon graduation. She completed her undergraduate degree in Bilingual Biological Sciences at the University of Alberta (Campus Saint-Jean).
Dr. Robinson is licensed through the College of Naturopathic Doctors of Alberta (CNDA) as well as being a member of the Canadian Association of Naturopathic Doctors (CAND). Besides her Naturopathic Medical education, she also has additional training in Prolotherapy, Neural therapy, IV therapy, and Chelation therapy.
Throughout her education, she has traveled to numerous countries. She volunteered in a medical brigade for Natural Doctors International (NDI) in Nicaragua where she participated in treating local patients and learned about international health care.
Dr. Robinson has a passion for the mind-body connection and empowers her patients on reaching optimal health using gentle and evidence-based treatment. She believes in individualized treatment and will assist her patient's health journey to overcome obstacles to healing.
Dr. Robinson enjoys spending time with her family, cooking, outdoor activities, and discovering new places. She is fluent in both French and English. She resides in Edmonton, Alberta.
---
Fitness
---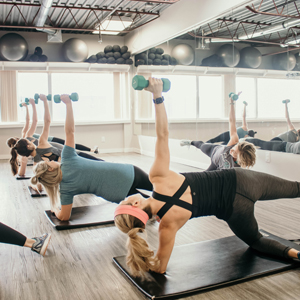 Kellie Willie, RN, B ScN, B PE, CSEP-CEP; Owner & Instructor – Fit Your Life
Website: https://fityourlifefitness.ca/
Instagram: @fityourlifeyeg
Facebook: Fit Your Life
Fit Your Life offers fitness classes tailored for women's unique needs.
Our intention is to motivate women to get out of their heads and into their bodies as they find a deeper connection to movement that feels good.
The entire body experiences huge shifts throughout womanhood and deserve to be honoured – pregnancy, birth, postpartum, menstrual cycle, peri-menopause, and menopause – and we strive to provide offerings that evolve as we shift through these various stages!
We encourage intentional daily movement. Our goal is to assist women in finding or reconnecting with their fitness journey by discovering something that inspires!
Our health is vital in us being the best mom, wife, partner, friend, and woman we can be!
---
Community Resources at Thrive Chiropractic & Wellness Centre | (780) 244-2441