Meet the Massage Therapists at
Thrive Chiropractic & Wellness Centre
Jessica Grant – RMT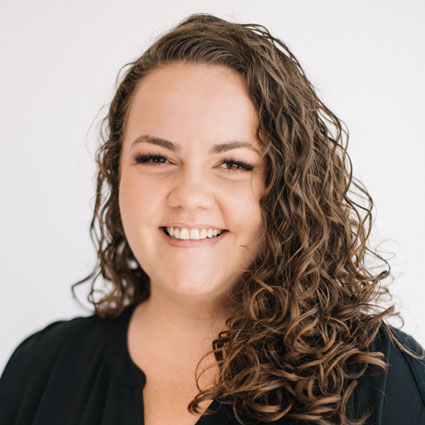 Jessica is a kind and compassionate Registered Massage Therapist. She is dedicated to helping her clients maintain a pain-free and balanced lifestyle.
She graduated from a 3000-hour Advanced Clinical Massage Therapy program at Makami College in 2016 and hasn't stopped developing her skills since. Having a thirst for knowledge, Jessica is currently interested in osteopathy and plans to advance her care in the coming future.
Learn about Jessica »
Born and raised in BC, Jessica is a lover of nature and enjoys spending as much time as she can outdoors. In her spare time, she enjoys walking, hiking, painting, and crafting. She believes in balanced living. We all get weighed down with stress, work, and family responsibilities from time to time, but making time for self-care is a necessity that Jessica feels passionate about.
Types of Massage that Jessica specializes in:
Myofascial cupping (including facial cupping for TMJ)
Pre and postnatal massage
Lymphatic drainage massage
Trigger point therapy
Pediatric massage

Cori Van Uffelen – RMT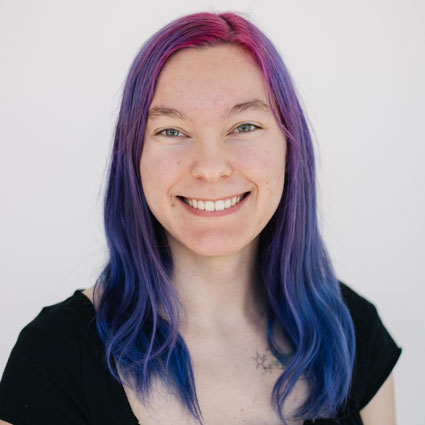 Cori recently joined the Thrive team after completing the 2200-Hour program at the Alberta College of Massage Therapy!
Cori's interest in massage therapy began when she attended the University of Calgary and played for their softball team while obtaining her Bachelor's Degree in Anthropology. Massage therapy became an instrumental part in Cori's ability to maintain her wellbeing as a student and athlete, and always aided in her return to play!
Cori is passionate about her practice, and holds a strong desire to help others rehabilitate and recover from injury, maintain their overall wellbeing and elevate their quality of life!
Cori is always eager to learn and is actively continuing her education, developing her practice, expanding her modalities and incorporating new techniques into her treatments.
Cori specializes in:
Therapeutic massage
Deep tissue work
Sports massage
In her free time, Cori takes every opportunity to stay active and explore her creativity, working with her hands to paint, sew, work with resin, and sculpt… she loves to try everything at least once!


Haley Oatway – RMT
Haley has a passion for helping people feel their best, which lead her to pursue a career in massage therapy to help people take care of themselves, body and mind! After graduating from the Alberta College of Massage Therapy in January of 2022, she practiced in the community of Grande Cache before moving to Edmonton. Haley has experience working with clients of all ages and requirements, using a combination of relaxation, deep tissue and therapeutic techniques to meet the goals of her clients.
Finding it hard to relax? Haley is a Reiki Practitioner of the Second Degree, and can add Reiki to any massage treatment to ease the mind and spirit. The core to this healing art is the acknowledgement of a subtle energy in all living things, and when low or disturbed, it can cause imbalances. A Reiki practitioner offers this energy to the recipient to use wherever it is most needed. It seems only natural to apply this energy to massage as a complimentary service to facilitate healing within us, and encourage us all to Thrive!


Shannon Wilson – RMT
Shannon graduated from MaKami College as a Registered Massage Therapist and has been practising for 13 years. After those 13 years of treating patients, Shannon has seen up close how poor posture, stress and overuse can cause pain and weakness in the body. Having a background in personal training, she enjoys working on sports injuries, motor vehicle accident injuries, post surgery rehab, as well as pre & post natal massages. Shannon is passionate about her practice, with a strong desire to help us understand what our bodies are feeling and why.
Shannon aims to help her patients to rehabilitate and maintain their bodies, and increase their quality of life through massage. Working with athletes as young as six years old and clients into their 90s, she has a passion for seeing the body as a whole and working with each individual patient to find the best treatment for them.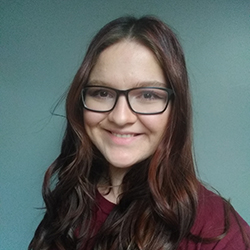 Adrienne Dostie – RMT
Adrienne began practicing massage therapy in 2022 and has a particular niche skillset in working with athletes, construction workers and those recovering from motor vehicle injuries. Adrienne is passionate about facilitating the prevention of injuries and helping each client understand their condition better while providing each patient with (and holding them accountable to!) homecare.
Adrienne utilizes assisted stretching, fascial release, and trigger point therapy within her practice, and can incorporate dynamic and static cupping into her treatments as well.
---
Meet Our Massage Therapists | (780) 244-2441