Meet the Massage Therapists at
Thrive Chiropractic & Wellness Centre
Jessica Grant – RMT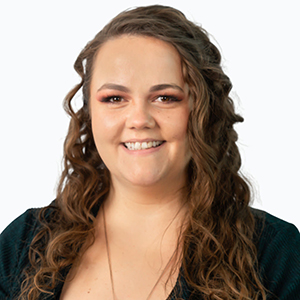 Jessica is a kind and compassionate Registered Massage Therapist. She is dedicated to helping her clients maintain a pain-free and balanced lifestyle.
She graduated from a 3000-hour Advanced Clinical Massage Therapy program at Makami College in 2016 and hasn't stopped developing her skills since. Having a thirst for knowledge, Jessica is currently interested in osteopathy and plans to advance her care in the coming future.
Learn about Jessica »
Born and raised in BC, Jessica is a lover of nature and enjoys spending as much time as she can outdoors. In her spare time, she enjoys walking, hiking, painting, and crafting. She believes in balanced living. We all get weighed down with stress, work, and family responsibilities from time to time, but making time for self-care is a necessity that Jessica feels passionate about.
Types of Massage that Jessica specializes in:
Deep tissue
Swedish massage
Myofascial cupping
Pre and post-natal massage
Lymph drainage
Trigger point therapy
Hot stone massage
Aromatherapy
Pediatric Massage

Holly McKellar – RMT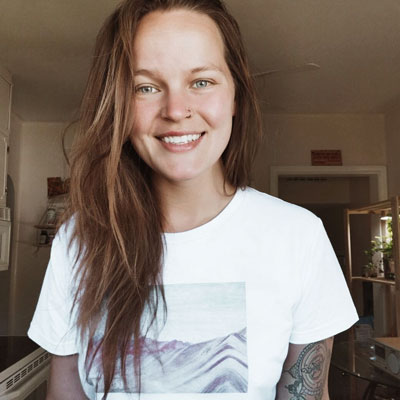 Holly graduated from the 3000 Hour RMT program at MaKami college and has been in practice for three years! In her first year of practice she worked and lived in Banff, AB, while there she developed a passion for treating athletes of all backgrounds; from Ultramarathon runners, mountain bikers, rock climbers to professional snowboarders/skiers, avid hikers and so on.
Holly has a deep love for yoga and breath work. In 2018 while in Costa Rica she completed her 200 Hour Yoga Teacher Training 2018 and has continued training in both prenatal and yin yoga since returning home. She utilizes and incorporates both of these worlds into her sessions by integrating deep tissue techniques alongside the breath to help the body and mind recover. She also encourages cupping within her practice paired with dynamic movement; this helps create space and release tension throughout the body, sometimes in areas you never realized needed it!

Sara Wiggins – RMT
Sara moved to Edmonton from Kingston, Ontario in 2012. She has a passion for helping people and has worked in customer service for over 10 years.
In 2017 she attended Makami College for Massage Therapy in order to be able to further help people achieve their best quality of life. Sara uses a combination of deep tissue, Swedish and stretching techniques that best suit her clients needs and goals!
In her free time Sara enjoys camping, hiking and spending time with her two cats!

Karin – RMT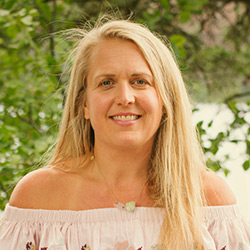 Karin is a graduate of the 2200 hour Massage Therapy program at MH Vicars School of Massage Therapy and has been practicing massage therapy in spa and clinic environments since 2017.
Karin has been a Reiki practitioner since 2014, and completed her Reiki Master training in 2016. She has completed over 600 hours of yoga teacher trainings since 2013, is a certified meditation teacher, and sound healer (gong). She also has training in Ayurvedic Yoga Therapy, Thai Yoga massage, and Lomi Lomi massage.
In 2018/19 she was an Assistant Teacher of dynamic cupping with Seminars for Health, and also has training in Kinetic and Orthopedic Massage, and she has recently began training in herbalism.
Karin has been a lifelong athlete, enjoying club-level soccer, masters swimming, and most recently, rock climbing. In her free time Karin enjoys travelling, painting, pottery, hosting yoga and creative retreats for women, and spending time with her four children.
Karin will also be offering Reiki Massage as part of her treatments! The massage component makes up 70% of the treatment and the Reiki component 30%. Fully claimable as an insured massage.
---
Meet Our Massage Therapists | (780) 244-2441