Pediatric Chiropractic in Southwest Edmonton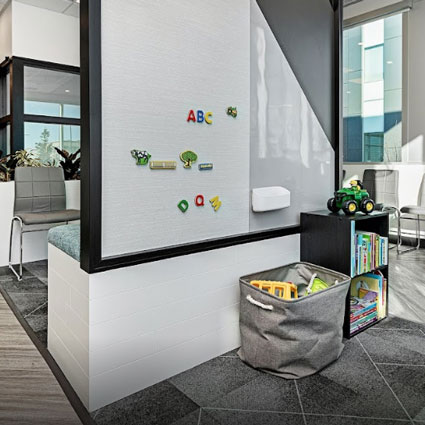 Every parent wants nothing more than for their child to grow up happy and healthy! When you bring your little ones to the chiropractor, you're ensuring that they have the best foundation for nervous system regulation and development as they grow, hit their milestones and reach their fullest health potential.
We promise that your little ones will feel comfortable and welcome at Thrive Chiropractic & Wellness Centre! We are a family friendly office with a passion for and emphasis on pediatric chiropractic care! (More than 30% of our practice is comprised of pediatric patients!) We even have a dedicated kids' area where they can play before and after their adjustment!
Dr. Jenna has been seeing children since she began practicing and has years of experience treating pediatric patients. Other chiropractors in the area often refer to us because they know that Dr. Jenna is comfortable and confident within pediatric chiropractic. Dr. Jenna, Dr. Dana, and Dr. Amanda have taken extensive additional training through the International Chiropractic Pediatric Association (ICPA) to be able to offer the highest quality care to our pediatric patients.
Pediatric Adjusting
What to Expect
Your child's first visit with us involves a thorough examination and an adjustment. We will also provide you with a folder of learning materials so that we can go over the different ways your child can benefit from chiropractic care early in life.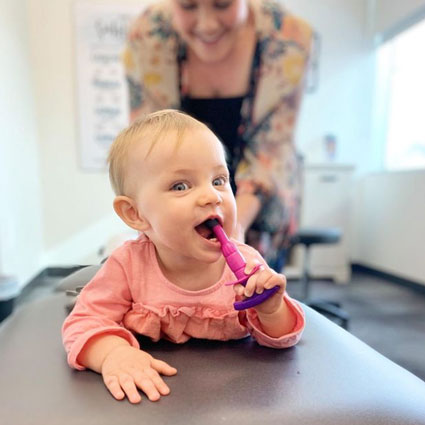 Our techniques include gentle manual adjustments (done wit the same pressure you would use to check the ripeness of a tomato!) as well as the Activator® instrument. We even have a child's version of the Activator so that your little one can join in the adjustment!
These gentle techniques are tailored to their individual concerns, goals and age range. A child isn't adjusted like an adult would be. There is no cracking or twisting when we adjust a baby. Dr. Jenna adjusted her son the day he was born! In general our chiropractic kiddos smile throughout the entire adjustment and often babies sleep right through it! We welcome your child to come in as early as you can make it to our clinic.
If your child is dealing with a specific concern, we recommend that you bring them in for an examination as soon as possible! One of our patients was a baby who was crying constantly every day. After the first adjustment, the parents returned and said, "You've changed our baby!" They were finally able to rest, and their baby could, too. Other babies have finally had a bowel movement after the parents have been anxiously waiting for a week or 10 days.
At your child's follow up visits, we will discuss how they are reacting to care and answer any questions you may have.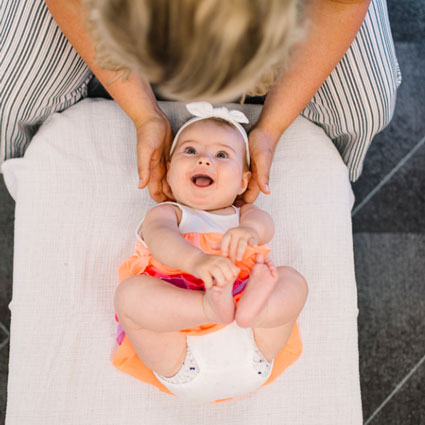 Within Thrive Chiropractic & Wellness Centre we have a variety of services and practitioners who can also support your child through pediatric massage, pediatric acupuncture and craniosacral therapy. Additionally, Dr. Jenna has a broad network of professionals in our community who they are happy to refer to if your child could benefit from seeing another practitioner!
We offer a reduced rate for our pediatric patients to help ensure that care is not only affordable but also accessible for all families in our community.
Ready to Get Started?
Ready to have your little one checked by the expert hands of one of our pediatric chiropractors? Contact Thrive Chiropractic & Wellness Centre today to schedule you or your child's first appointment!
CONTACT US »
---
Pediatric Chiropractor Southwest Edmonton AB | (780) 244-2441