Activator Methods® in Southwest Edmonton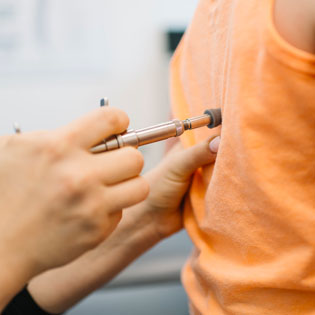 At Thrive Chiropractic & Wellness Centre, we utilize one of the most popular "low force" chiropractic techniques in the world: the Activator Method!
The Activator Methods® Adjusting Instrument is a handheld springloaded tool that delivers a consistent low-force, high-speed thrust with the goal of restoring motion to the targeted spinal vertebra or joint. Due to the quick speed of the activator, the muscles are less likely to tense in response, making adjustments comfortable and effective.
Because the Activator is so gentle and quick it works well on babies, children, and adults! It is also helpful for adjusting elbows, wrists, knees and other joints in the body!
We even have child size "Chiro Clickers" in the clinic so that your little one can get a feel for what the Activator is like, and maybe even help out with an adjustment or two!
---
Activator Methods® Southwest Edmonton AB | (780) 244-2441