Meet Our Lactation Consultants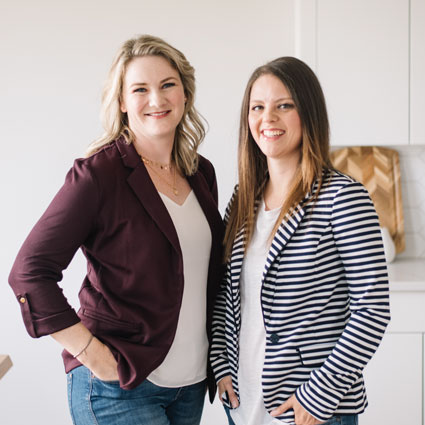 Meet Melissa and Mychelle of Little Nursing Co.
Melissa and Mychelle work to support families who are struggling with breastfeeding, bottle feeding and infant sleep. Both Mychelle and Melissa have extra training in assessing tongue function and can recommend oral exercises/suck training for infants who are struggling.
Both Melissa and Mychelle are International Board Certified Lactation Consultant (IBCLC) and Registered Nurses in labour and delivery. Mychelle is also a Holistic Sleep Coach.
Their passion is and has always been supporting mothers to achieve a successful and positive experience feeding their babies!
Melissa and Mychelle will be available for in person consultations and appointments at Thrive on Mondays between 8:00 AM – 2:00 PM.
---
Lactation Consultants | (780) 244-2441