About Us
We are a family-based clinic made up of a team of 16 passionate and loving women. You and your family will experience an abundance of love and expert practitioners, allowing each person that becomes a member of our practice family the opportunity to elevate their health and express life to its most optimal level. Our goal is that every time you enter the doors of our clinic space, you feel supported in every stage of life.
Our Mission and Purpose
Our MISSION is to inspire and serve a healthier community. We promote the health of children and families in our community and help them work towards their best quality of life through love and excellent wellness care.
Our PURPOSE is to provide a beautiful space for healing, where our community can begin THRIVING in their best health.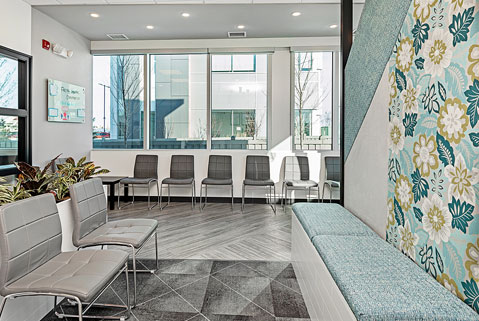 Thrive Chiropractic & Wellness Centre: Your Family's Centre for Wellness
We are more than just another wellness clinic. We are a family. A lifestyle. A movement. This is not like any other healthcare facility you have been to. It is a genuinely positive place where your whole family will enjoy being. Our practice is full of life and it is not uncommon for our lobby to be filled with playful children and constant laughter. With us, you can be sure that you will be well-loved and taken care of. We genuinely care about your entire family – we are proud to be your wellness team.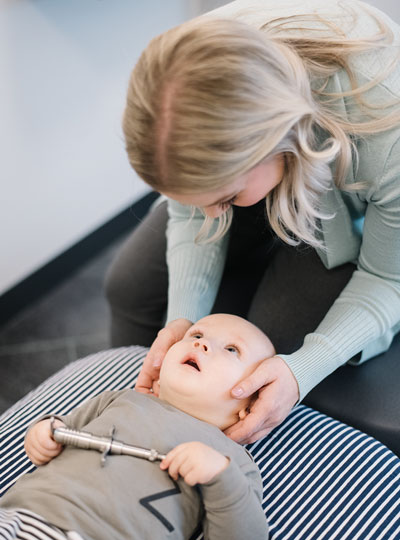 Chiropractic Care For The Whole Family
At Thrive Chiropractic & Wellness Centre, we have a special interest in prenatal, pediatric, and family chiropractic care but we happily welcome a wide variety of ages and lifestyles. No matter your condition, we are here to help you in any way we can.
After helping so many patients and children over the years, one thing we know for sure about health is this: Problems like headaches, low back pain, digestive system issues, and poor energy are most often symptoms of a larger, deeper problem. They are, in fact, collateral damage of a core problem.
At Thrive Chiropractic & Wellness Centre, our approach is different than traditional chiropractic offices. Our care is effective, affordable, and customized. We pride ourselves on being approachable and understanding. We get to the root cause of your problem!
Our Chiropractors, Dr. Jenna and Dr. Dana, use a comprehensive examination focused on finding core problems that may be affecting you in ways you notice and more importantly, in ways you might not be aware of.
Join Our Family
Contact our wellness centre today to join our THRIVING community! We are open late during the week and on Saturdays to accommodate your schedule.
CONTACT US »

---
About Thrive Chiropractic & Wellness Centre | (780) 244-2441