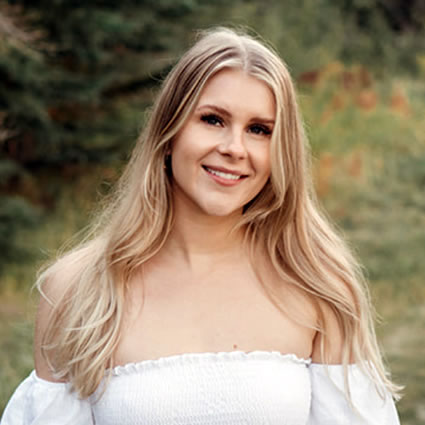 Meet Dr. Amanda Gennaro
Family Chiropractor
Dr. Amanda is passionate about advocating for chiropractic and conservative care throughout every stage of life, from infancy through to adulthood. She firmly believes that maintaining, and/or implementing, care throughout the various seasons of life nurtures the body's ability to THRIVE and she embraces the belief that cultivating both a healthy mind and body is the key to unlocking our fullest potential.
Dr. Amanda understands that each patient has unique goals, aspirations, and circumstances, and that by not only acknowledging but also investing in and supporting those goals through tailored individualized care, you can more easily get back to doing what you love.
Harnessing Her Passion For Care
Throughout Dr. Amanda's academic journey in Kinesiology her interest in the intricate workings of the human body continued to grow.
She knew that she wanted to nurture this passion towards a career focused on helping others optimize their health and live their fullest lives possible. This pursuit led her to achieve a Doctorate of Chiropractic from the University of Western States in Portland, Oregon. Dr. Amanda continued to expand her expertise through extensive additional training through the ICPA, where she achieved her Webster certification and refined her knowledge and experience in pediatric care.
CHIROPRACTIC CARE »
Dr. Amanda is excited to welcome all into her practice, and work together to help optimize your family's wellbeing and potential. Whether you are seeking care with Dr. Amanda as a mom-to-be, newborn, student or busy professional she looks forward to partnering with you to reach your individual wellness goals through chiropractic care.
Outside The Office
When she's not busy adjusting families, Dr. Amanda enjoys spending time with her husband and dog, going to Pilates, and trying out new recipes!
Learn More Today
We would love to help you and your family feel well and stay well. Contact us today! Thrive Chiropractic & Wellness Centre has same-day appointments available if you'd like to begin care immediately!
---
Dr. Amanda Gennaro | (780) 244-2441