Meet the Chiropractic Assistants and Office Manager at
Thrive Chiropractic & Wellness Centre
Sarah Esch – Office Manager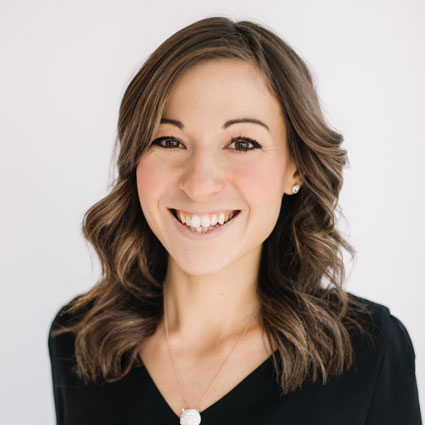 I'm Sarah, the Office Manager at Thrive! When I'm not up front assisting (and let's be honest, sometimes visiting!) with our amazing patients I'm busy handling the administrative side of our clinic, supporting our other practitioners and managing all the little things that happen "behind the scenes" to keep our clinic Thriving!
I'm a born and raised Edmontonian. I have been married for 6 years and have been a fur mom to the two best cats around for the last 4 years! I enjoy getting outdoors, being active and taking in everything Alberta has to offer. I'm a wife, daughter and sister first – any spare time I have is spent with my husband, parents and younger sister.
Throughout my adult life I have been a regular chiropractic and massage patient and in the last year I have incorporated acupuncture treatments as a regular aspect of my wellness. I truly believe in what multiple therapy wellness can accomplish, I've seen it in myself and in so many of our patients! I am thrilled to be a part of this team, to continue learning and to have the opportunity to meet so many incredible people along the way!
---
Amy Hohensinn – Chiropractic Assistant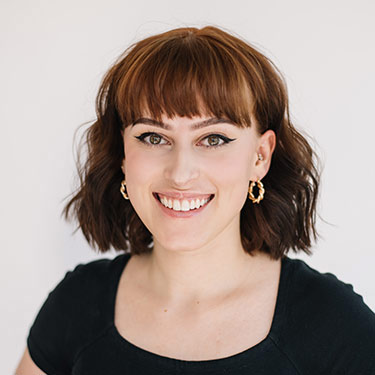 Hi, I'm Amy! I'm a chiropractic assistant here at Thrive, and I do my best to brighten your day as soon as you come through the door! I try to help anyone and everyone in the clinic in any way I can, whether it's behind the scenes or helping you at the front desk. My goal is to help all of our patients to Thrive every step of the way – from booking to billing!
Two years ago after my husband and I moved into the Edmonton area for his work, I found the perfect fit for myself here at Thrive. When I'm not working, you can find me reading, camping with friends and family, or spending way too much time in a nearby thrift store. I'm a small-town girl at heart, so I'll never turn down an opportunity to unplug and head for the mountains! If you have a favorite hike or camping spot to recommend, I'd love to hear about it!
Especially when it comes to our health and wellness, I believe we should never stop growing and learning. As a long-time chiropractic patient in all stages of my life, I've always loved chiropractic care. Because of that, being a part of the Thrive Team just feels natural for me! I look forward to helping everyone who comes through the door to love chiropractic as much as I do.
---
Katherine Ratke – Chiropractic Assistant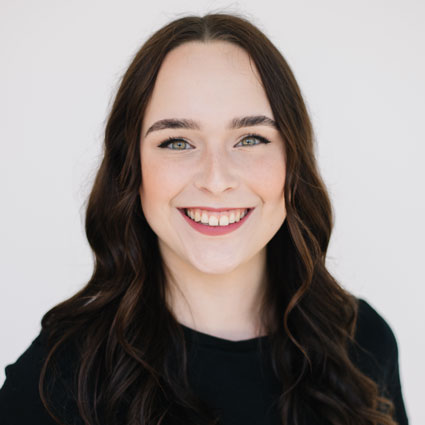 I'm Katherine, one of the Chiropractic Assistants at Thrive! I help support all of our practitioners and staff throughout their busy days, as well as every patient that walks into the clinic. I love meeting and visiting with all of the wonderful individuals, families, and children that come to Thrive!
I have recently graduated from MacEwan University with a degree in English. I love to escape into another world with a good book, and hope to try my hand at fiction writing. When I am not working or getting lost in a book, you can find me at home either watching horror movies, baking cookies, or painting! If you have seen any good movies lately or tried a new recipe I would love to hear all about it!
I have been a chiropractic patient throughout my childhood, and have always been interested in the connection of both physical and metal health. I am looking forward to learning more about the benefits that multiple therapies can have on our physical health and wellness!
---
Carina Palmer – Chiropractic Assistant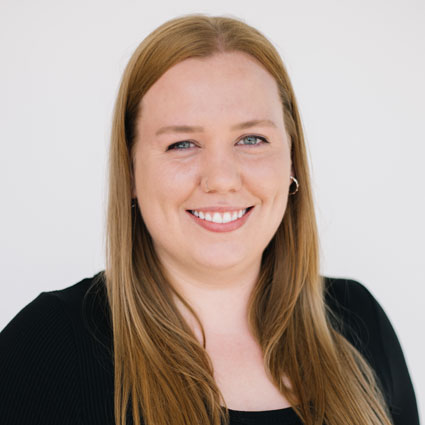 I'm Carina, and I have recently joined the Thrive team as a Chiropractic Assistant! I have been working in healthcare and wellness for the past few years, but this is my first time working in a chiropractic clinic. I am so excited to work with all of our amazing practitioners, and meet all of the wonderful patients that come into our clinic!
I was born and raised in Edmonton, but my husband and I recently moved back from Victoria, B.C. where I studied holistic nutrition. When I am not at work, I love to read, bake, watch movies, spend time with my family and friends, and go for walks with my two dogs!
I am passionate about holistic health and wellness and love to see people taking an active role in improving their health. I am fairly new to chiropractic care, but I'm already amazed with how much it can help. I am always happy to learn about and try new therapies to experience the benefits they may have, and I can't wait to learn more along the way in my journey here at Thrive!
---
About Thrive Chiropractic & Wellness Centre | (780) 244-2441