Meet the Chiropractic Assistants and Office Manager at
Thrive Chiropractic & Wellness Centre
Sarah Esch – Office Manager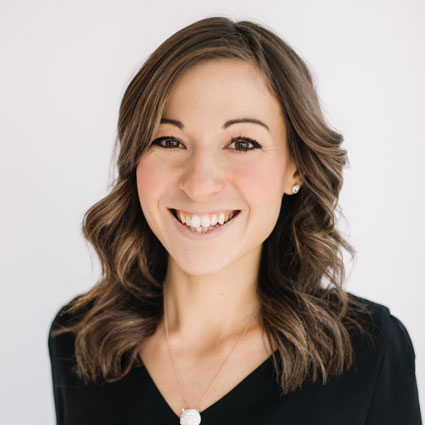 I'm Sarah, the Office Manager at Thrive! When I'm not up front assisting (and let's be honest, sometimes visiting!) with our amazing patients I'm busy handling the administrative side of our clinic, supporting our other practitioners and managing all the little things that happen "behind the scenes" to keep our clinic Thriving!
I'm a born and raised Edmontonian. I have been married for 6 years and have been a fur mom to the two best cats around for the last 4 years! I enjoy getting outdoors, being active and taking in everything Alberta has to offer. I'm a wife, daughter and sister first – any spare time I have is spent with my husband, parents and younger sister.
Throughout my adult life I have been a regular chiropractic and massage patient and in the last year I have incorporated acupuncture treatments as a regular aspect of my wellness. I truly believe in what multiple therapy wellness can accomplish, I've seen it in myself and in so many of our patients! I am thrilled to be a part of this team, to continue learning and to have the opportunity to meet so many incredible people along the way!
---
Amy Hohensinn – Chiropractic Assistant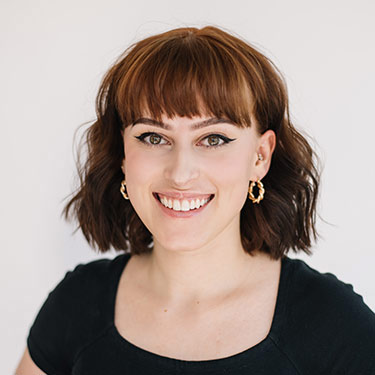 I'm a chiropractic assistant here at Thrive, and I do my very best to brighten your day as soon as you come in the door! I help get you scheduled in with Dr. Jenna or Dr. Jacy, take you to your treatment room, and help the clinic in any way I can! You can also hear my tiny voice on the phone if you call in to book :)
I'm new to Edmonton, since my husband and I recently moved here for his work and I found the perfect fit for myself here at Thrive. When I'm not at work I'm either at home cuddling my cat, out exploring in the mountains with my hubby, or on the hunt for the perfect cup of coffee.
Im always working to be my best, and what better place to do that than at Thrive, surrounded by wellness! I've always loved chiropractic, and I've been a LONG time chiro patient in all stages of my life! Because of that, being a part of the Thrive Team feels so natural to me! I'm so excited to meet all of Dr. Jenna's and Dr. Jacy's patients, and help you all love chiropractic as much as I do! See you at your next adjustment!
---
Charlotte Just – Chiropractic Assistant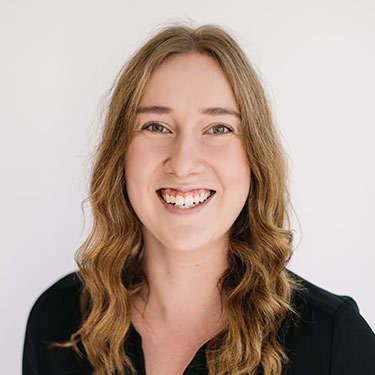 I'm Charlotte and I have recently joined the Thrive Team! This is my first time working in a Chiropractic clinic and I could not be more excited. I love all things health promotion and I am excited to use some of my skills and knowledge here!
I was born and raised in Red Deer, Alberta and I have just recently graduated from the University of Alberta with a Kinesiology Degree. As I grew up I played a lot of sports and I took a sports medicine class in high school which I enjoyed and found an interest in this field. I look forward to being in a setting where I get to communicate with patients and see their progress as time goes on!
In my free time, I love to go for walks (when it's not too cold), travel, play sports, and read. I am the youngest in my family and have two older brothers that I spend most of my time with when I can! I absolutely love dogs and cannot wait until I can have one of my own!! I am excited to be a part of the Thrive team and see where this opportunity will take me.
---
Katherine Ratke – Chiropractic Assistant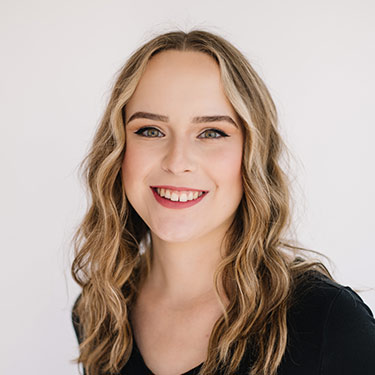 I'm Katherine, one of the Chiropractic Assistants at Thrive! I help support all of our practitioners and staff throughout their busy days, as well as every patient that walks into the clinic. I love meeting and visiting with all of the wonderful individuals, families, and children that come to Thrive!
I have recently graduated from MacEwan University with a degree in English. I love to escape into another world with a good book, and hope to try my hand at fiction writing. When I am not working or getting lost in a book, you can find me at home either watching horror movies, baking cookies, or painting! If you have seen any good movies lately or tried a new recipe I would love to hear all about it!
I have been a chiropractic patient throughout my childhood, and have always been interested in the connection of both physical and metal health. I am looking forward to learning more about the benefits that multiple therapies can have on our physical health and wellness!
---
About Thrive Chiropractic & Wellness Centre | (780) 244-2441