Angela Dechaine, Craniosacral Therapist
Craniosacral Therapy Reinvigorated My Life
Angela's interest in Biodynamic Craniosacral Therapy (BCST) emerged when she was diagnosed with cancer in 2013. BCST became a significant part of her post cancer treatment recovery. It made a profound impact on regulating her nervous system and reconnecting her to a sense of health; so much so she felt called to become a practitioner. When diagnosed she knew that she could trust the intelligence of her body to guide her through the choices she would have to make in order to heal. Most importantly, she knew that she could focus on healing her body vs. fighting to survive.
Angela believes that we are meant to live a life of deep feeling and connection; to fully inhabit our miraculous bodies and contemplate who we are. The foundational principles of Biodynamic bodywork inspire her on many levels, both personally and professionally.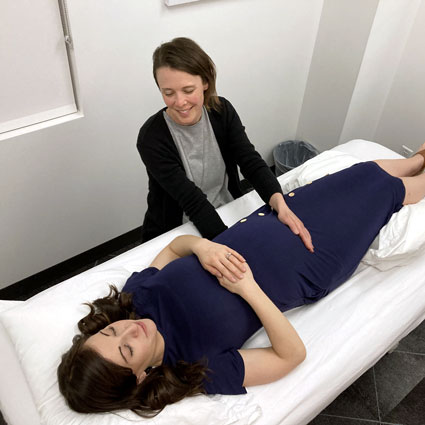 "I love nature. It is more than a love for nature, it gives me a sense of home and belonging, it gives me a sense of Self. Nature reminds me who I am, where I come from, and how significant my Life is. My body has rhythms and seasons, it ebbs and flows, it expands and retreats; it has this remarkable intelligence that I deeply trust and revere."
This unwavering trust in an internal wisdom has been initiated by time immersed in nature, working with animals, practicing and teaching yoga, exploring meditation, and moving her body in unchoreographed dance.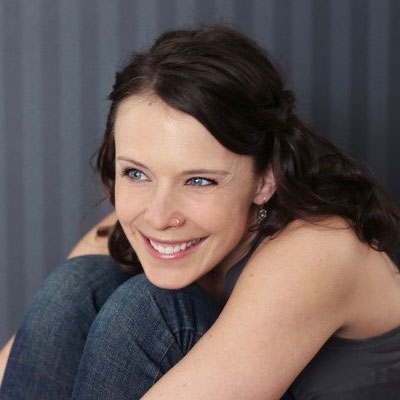 Angela's Hours
Angela's Training and Practice
Angela completed her BSCT training with Body Intelligence in 2017 and she recently joined the Body Intelligence teaching team as an assistant. She aspires to teach this remarkable work that she is so passionate about. Her favorite part about BCST is the experience of being deeply listened to on all levels and the natural relief that follows in a system that has been able to express its story and needs. She is especially interested in body-oriented trauma resolution, supporting those that are processing trauma by providing a gentle and safe avenue to release shock from the body and regulate the nervous system. Most of all she loves supporting others to connect to the health in their system, no matter the ailment.
Outside the Clinic
Outside of the clinic you will find Angela practicing yoga or outside on the farm with her family. She enjoys walking the dog down the country roads, gardening and growing food, and hiking in the backcountry. She especially enjoys teaching her son about nature and spending time outdoors with him.
Learn More Today
Find out whether we can help you and your family stay well. Learn more about craniosacral therapy or Contact us today!

---
Craniosacral Therapist Angela Dechaine | (780) 244-2441